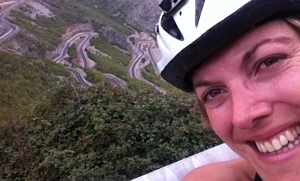 I am a journalist based in London, specialising in human rights. Over the past few years, I have reported extensively on the Middle East and North Africa, including stories on nuclear diplomacy in Iran, refugee rights in Lebanon, military impunity in Egypt and sharia law across the region.

My interest peaked in 2011-12, during the 'Arab Spring' and its aftermath. It was a fascinating time to be reporting, as cataclysmic change seemed to be afoot. Sadly, however, such hopes proved unfounded. And now, as conflict intensifies and Islamophobia gains newfound political legitimacy across the world, fear and mistrust between East and West has never been higher.

For the most part, it is a fear based on ignorance and lack of understanding. Countries in the Middle East are far from the homogeneous hotbed of chaos and fanaticism many believe. They are deeply complex, diverse and rich with contradiction. Beneath the violence and political wrangling highlighted daily in the media lies a deeper truth: that of cultures and communities living normal, familiar, peaceful lives.

My hope on this trip is to foster a fuller, more nuanced understanding of the region by telling stories through the lens of people rather than politics. To show that countries are more than a mere reflection of state policy or series of cataclysmic events. To bring humans back into the debate.

Read more about my trip in the Guardian and Economist.

Background: From 2010-15, I was the lead reporter at the International Bar Association, where I specialised in long-form features, filmed interviews and mini-documentaries on rule of law and human rights issues. Most recently, I wrote and directed a documentary on military impunity for human rights abuses in Myanmar. Recent interviews include Nobel laureate Aung San Suu Kyi, Nobel laureate Shirin Ebadi, UK Supreme Court justice Lady Hale and former Maldives president Mohamed Nasheed. In 2013 and 2014, I was shortlisted and highly commended in the Bar Council's Legal Reporting Awards for articles on banking abuses ('Cleaning up the City') and international sanctions ('Guilty until proven innocent'). As a freelancer, I have written for the Guardian, BBC, Evening Standard, Sunday Times, Independent, Economist, Spectator, Huffington Post, Daily Mail and numerous travel and consumer magazines. I have also worked part-time as a senior reporter at the Evening Standard. Since 2017, I have been represented by Carrie Plitt at Felicity Bryan Associates and my first book, The Slow Road to Tehran, is out on March 24th, 2022. I have a BA in English Literature from Cambridge University and an MA in Journalism from Stanford University, where I was awarded a tuition scholarship.